Welcome to our art car home page!

Learn more about Laura's art car and sign the guest book!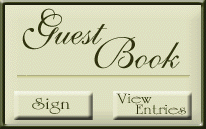 Hi! We're so glad you visited Gladys' page! Please take a moment to sign the Guest Book and let us know where you saw Gladys and add any other message you'd like to share.

I've answered a few frequently asked questions below, feel free to leave your questions in the comment section of the Guest Book! 

Blessings!!!

Frequently asked questions.

q: Who is the artist?

a: Laura Pallatin (yup, I painted all that stuff on my car!)

q: What kind of paint do you use?

a: I use 1-shot paint for all of the work. Here's a link to a blog post I wrote about my process:

q: Do you do this free-hand?

a: Usually I work from photographs of flowers, butterflies, etc. First, I tape the picture a few inches away from where I plan to paint and use the picture as a guide. 

q: Will it come off?

a: No. I do hand wash the car to be very safe. 1-shot is the same paint that pin-stripers use to add flourish to cars. It is made for painting on metal and is gonna stay forever! (I hope)

q: Why did you paint on your car?

a: Simple answer, to uplift and inspire others! (and its fun!)  There is way to much seriousness in this world. My sincere wish is that I make people smile, lift spirits, and inspire others to make their own crazy, silly, happy ideas come to life! 

We'll be hitting the road this summer in Gladys the art car. If you'd like to follow the fun, be sure to LIKE LaBelleMariposa on facebook to see photos and enjoy the journey!